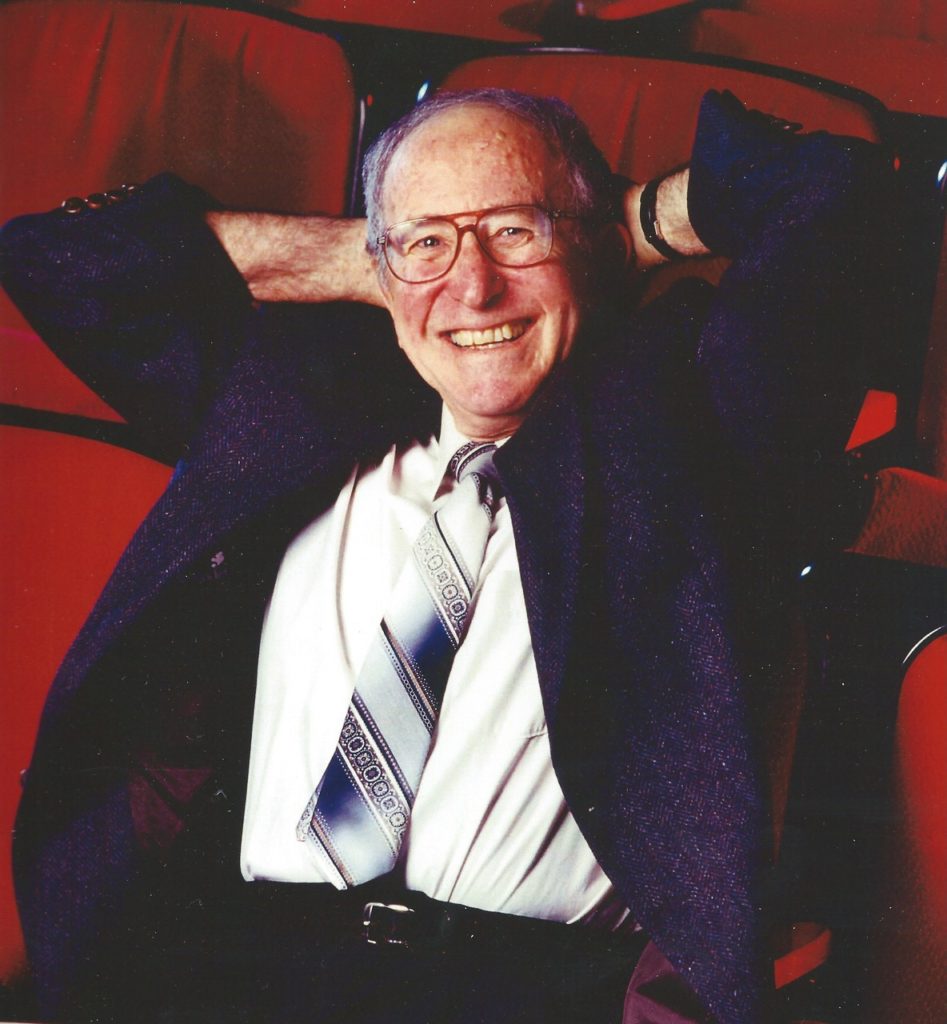 Octave Levenspiel, 90, known internationally as the "Dr. Seuss of Chemical Engineering," died peacefully in his sleep on March 5, 2017.
Octave (Tavy) was born in 1926 in Shanghai, China to a Polish father and a Russian mother. He grew up in the bustling international city attending a German kindergarten, English primary/secondary school and French University. When he was 19 he sailed to California where he earned a B.S from U.C. Berkeley in 1947. He then moved to Corvallis, Oregon to attend Oregon State University (OSU) where he earned a master's degree in 1949 and Ph.D. in Chemical Engineering in 1952.
After 5 years of courtship he married Mary Jo Smiley in 1952 and over the next 6 years had three children, Bekki, Barney and Morris. When Bekki was 6 mo. old Tavy moved the family to Lewisburg, PA where he taught at Bucknell University for 5 years. In 1959 when Barney was 4 and Morris just a newborn the family moved to Evanston, Ill. where Tavy started teaching at Illinois Institute of Technology (IIT).He began writing his pioneering book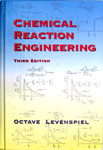 Chemical Reaction Engineering which was published in 1961. This book has become the core instructional tool for all Chemical Engineers world-wide. It has been cited more than 11,000 times and has been translated into more languages than any other volume in the literature of chemical engineering.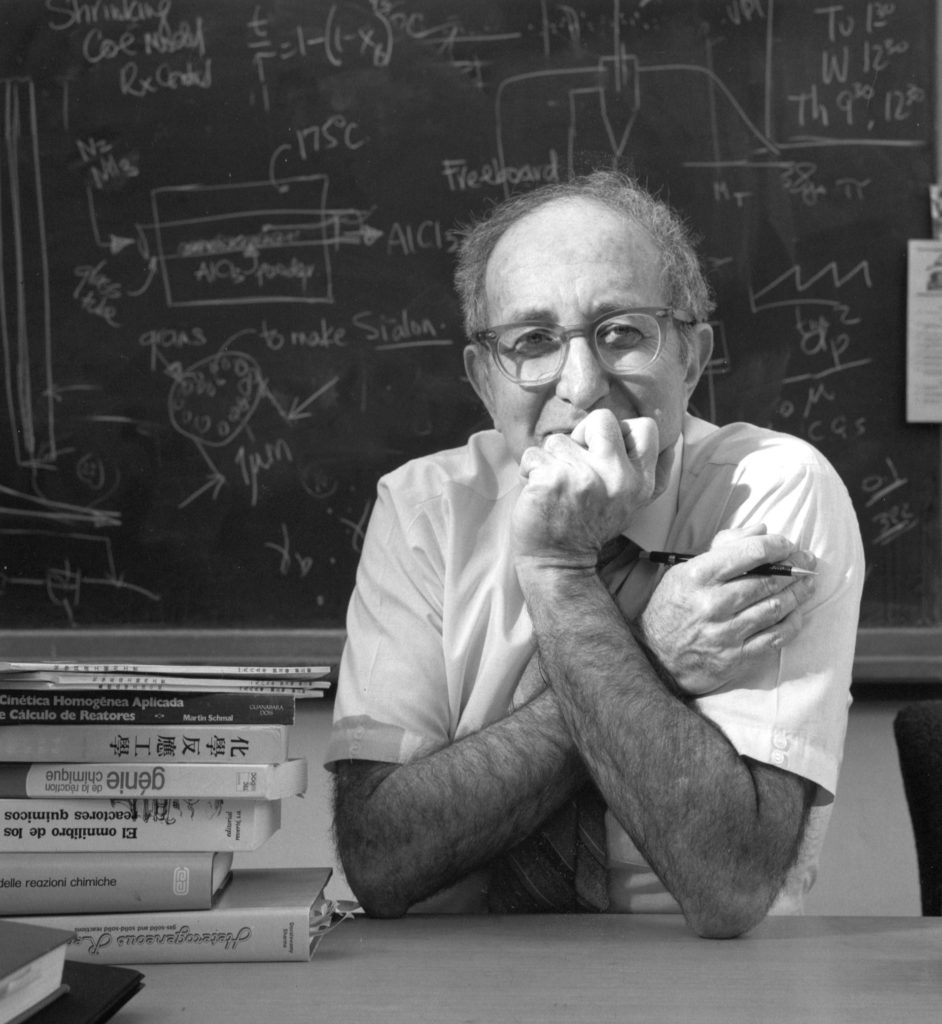 In 1962 when Tavy 35 he was diagnosed with Lympho-sarcoma cancer and was told he had a year to live. Well, he proved the doctors wrong. Instead, he took the family to England for a year sabbatical in Cambridge. When he returned to IIT he and Daizo Kunii co-authored Fluidization Engineering in 1969. After a second sabbatical in England in 1968-69, the family moved to Corvallis where Tavy taught at OSU and published Chemical Reactor Omnibook (mostly hand written) in 1979 and Engineering Flow and Heat Exchange in 1984.
Tavy retired in 1991 but still was a regular visitor in the ChE Halls of Gleeson, OSU. In 1996 he published Understanding Engineering Thermo, Rambling Through Science and Technology in 2006 and Tracer Technology in 2012. In 2000 Tavy was the first Oregon State faculty member ever to be elected into the National Academy of Engineering, the country's highest distinction for engineers in both academia and industry.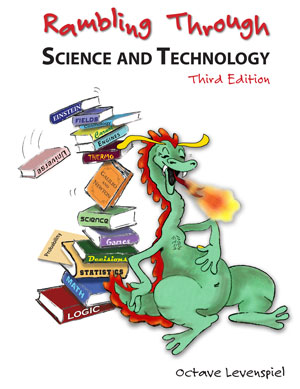 Throughout his career he was a guest lecturer in almost every country that had a Chemical Engineering program. He and Mary Jo traveled around the world twice on year-long sabbaticals with him lecturing and visiting Chemical Engineering departments. In 2006 Tavy gathered all his notes and miscellaneous musings and self-published Rambling Through Science and Technology, a fun book he was constantly editing and adding new ideas to. The last book he wrote was in 2012, Tracer Technology. Shortly after that he and Mary Jo moved to a retirement community in Portland.Octave had a remarkable life influencing and teaching hundreds of students world-wide. He was always one to pull someone's leg, make a joke, or come up with a problem or puzzle for some student to solve.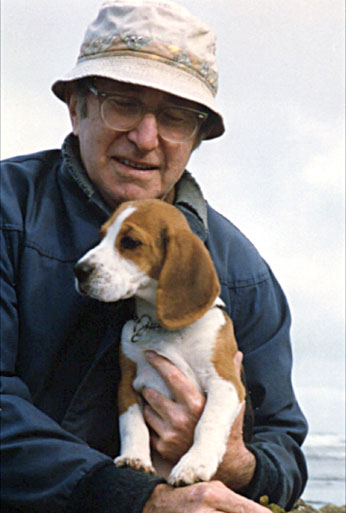 His grandsons loved the way he wrestled with them, teased them, and constantly challenged them to figure out a puzzle. Octave outlived his multiple cancers and all his beloved dogs. He lived a full, productive and unique life and he will be remembered fondly by thousands of his students and friends worldwide.
A lectureship fund has been established in honor of Octave. This will be an annual event where one of Tavy's classic talks (including his famous hand-drawn cartoons) will be presented along with an invited honored speaker. Memorial gifts may be made to the Levenspiel Lectureship Fund at the OSU Foundation, 850 SW 35th Street, Corvallis, OR 97333.